The HPS system from Canadian Advanced ESP Inc. is a range of multi-stage centrifugal pumps, featuring high pressures and medium flow rate characteristics, which are a reliable and economical choice for a wide range of oilfield, mining, and industrial applications.
Canadian Advanced ESP Inc. is the only HPS manufacturer that designs, builds and tests all of its equipment in Canada, in their ISO 9001:2008 certified facilities located in Edmonton, Alberta.
Sherry was asked to create a custom USB for Canadian Advanced ESP HPS system. She was able to work closely with the supplier and customer to create this amazing USB and did a fantastic job!!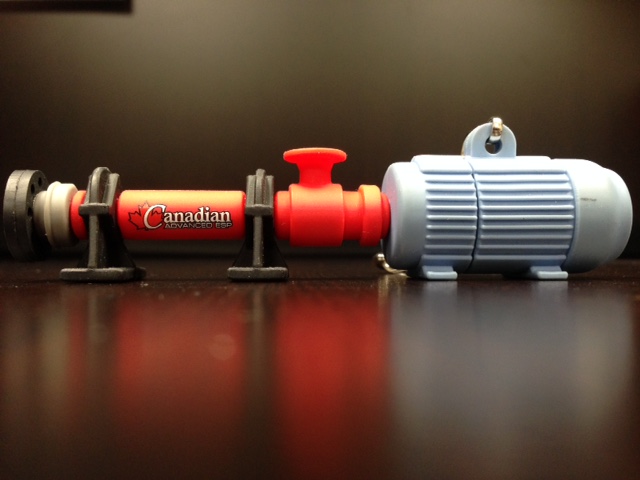 Sherry Draper
    Promotional Advisor